Aloha MCCHI Supporters:
This coming week, please consider attending any or all of the following FREE events focused on medical cannabis.  You can register via the eventbrite links below. One of the medical cannabis dispensary licensees, Mānoa Botanicals, is sponsoring the events.
While they are intended for somewhat difference audiences, they will all feature the world-renowned cannabis researcher, Dr. Sue Sisley. Dr. Sisley has conducted pioneering research on the treatment of Post-Traumatic Stress Disorder (PTSD) with medical cannabis. As of 2015, PTSD is one of the debilitating qualifying conditions here in Hawai'i for which doctors and advance practice nurses can certify a patient to use medical cannabis! That was only possible thanks to your support. Mahalo nui!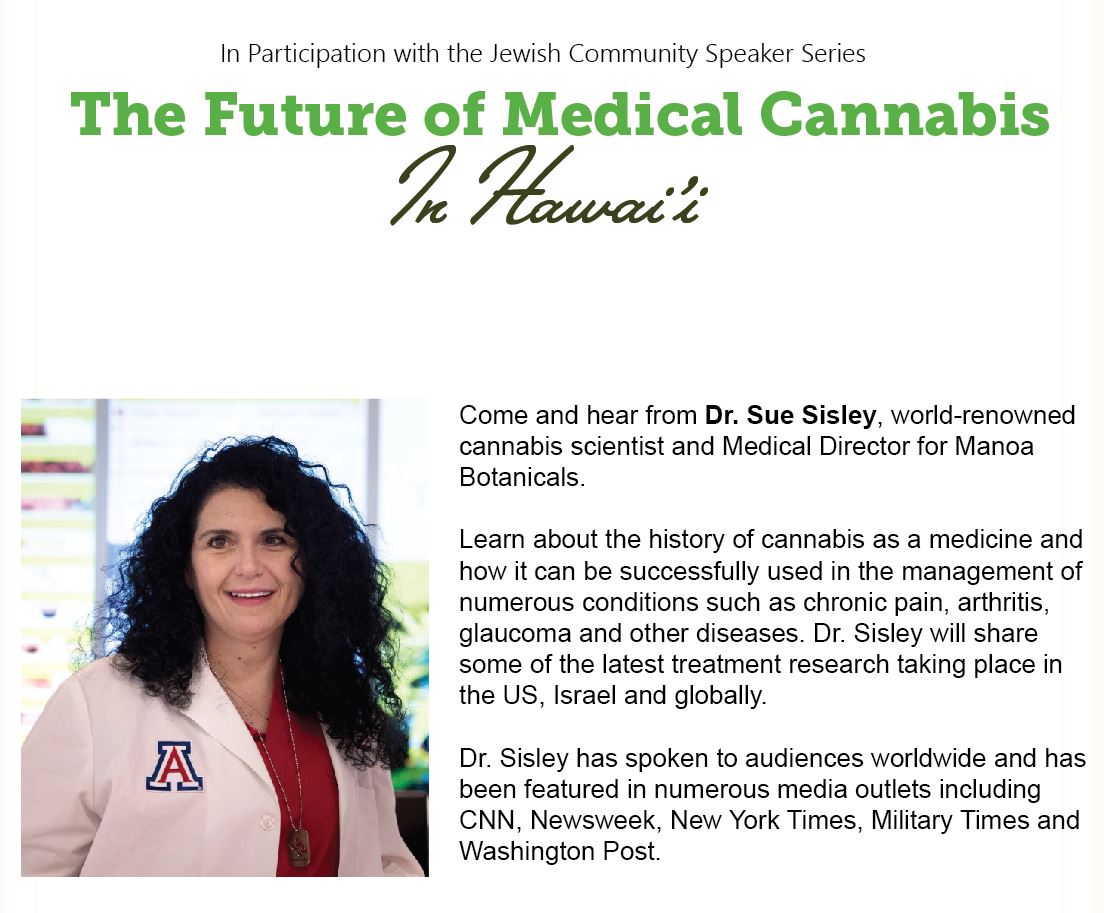 1) The Future of Medical Cannabis in Hawaii @ Temple Emanu-El, Wednesday, July 12th  at 7pm
https://www.eventbrite.com/e/the-future-of-medical-cannabis-in-hawaii-tickets-35722228146
—————————————————————
2) The Vitality of Medical Cannabis in Scientific Studies @ The UH Cancer Center Friday, July 14th at 5pm
https://www.eventbrite.com/e/the-vitality-of-medical-cannabis-in-scientific-studies-tickets-35591138052
Location: Sullivan Room, University of Hawaii Cancer Center
701 Ilalo St., Honolulu, HI 96813
$5 cash-only parking in Parking Lot C or free street parking available; see map
Light Pupus
———————————————————–
3) Understanding the Benefits of Medical Cannabis @ The Honolulu Wellness Center Sunday July 16th at 6pm
https://www.eventbrite.com/e/understanding-the-benefits-of-medical-cannabis-tickets-35850698404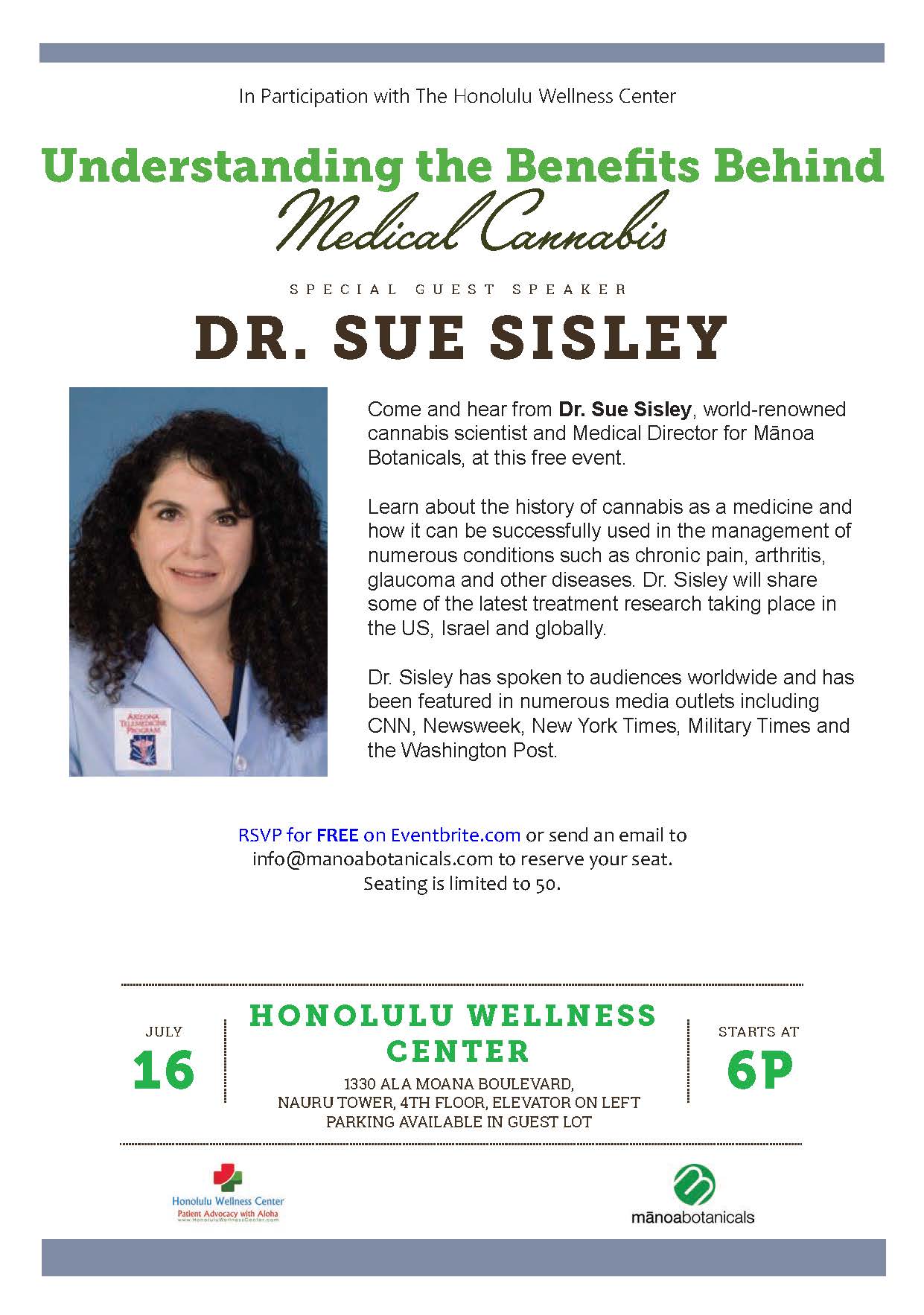 *****FREE PARKING is available in the guest lot. Take a right as you go up the driveway. Once parked, take the pedestrian walkway to get to the Nauru Tower. Once you enter the lobby, sign your vehicle into the register, then walk to the left towards the security desk. You'll see a private elevator that will take you directly up to the Honolulu Wellness Center.